The Balcony of the Riviera
The Villa des Parfums perfumer's mansion is located in the world perfume capital, Grasse. Our beautiful town is a one of a kind Mediterranean experience. 
Grasse boasts numerous boutiques, markets, and outdoor cafés. Aptly nicknamed "The Balcony of the Riviera", from Grasse you can take in picturesque views of the Mediterranean coast in the distance.
Things to Do in Grasse
Looking for an active vacation?
Or a relaxing retreat?
Experience all that our local context has to offer.
World-Renowned Perfume Ateliers
As the historic world perfume capital, Grasse is home to the original ateliers of the famous Fragonard and Molinard perfumers. Tour the perfumeries and take home a souvenir fragrance to remember your stay!
Hiking, Biking, and Outdoor Sports
With its ideal location in the foothills of the French Alps, guest can access a myriad of outdoor activities. Nearby hiking trails, biking routes, and swimming holes make Grasse an ideal destination for outdoor enthusiasts.
Nearby Flower Fields & Farms
Grasse is surrounded by fields of flowers, farms, and other idyllic scenes of our Provençale context. Whether by car, by bike, or on foot for a stroll, you can experience the sights and smells of Provence.
International Perfume Museum (MIP)
The only museum of its kind in the world, MIP is located in Grasse, the birthplace of luxury perfumes. A must-see for perfume fans and anyone interested in experiencing why Grasse has been designated an Intangible Cultural Heritage site by UNESCO in 2018.
Shop Local Boutiques & Markets
No visit to France would be complete without some shopping! Bring home Provençale linens, soaps, or culinary treats to savor the Mediterranean from your home. 
30 Minutes From Gorgeous Riviera Beaches
Whether by car or by bus, guests can access nearby coastal towns to stroll on the beach, lay out in the sun, or dine in a waterfront café.
Easy Day Trips to Nice, Cannes, Monaco, and More!
With Nice and Cannes only 30-45 minutes away from Villa des Parfums by car, they make a wonderful destination for lunch or dinner and some sight-seeking. Monaco is 1-2 hours by car and makes an excellent day trip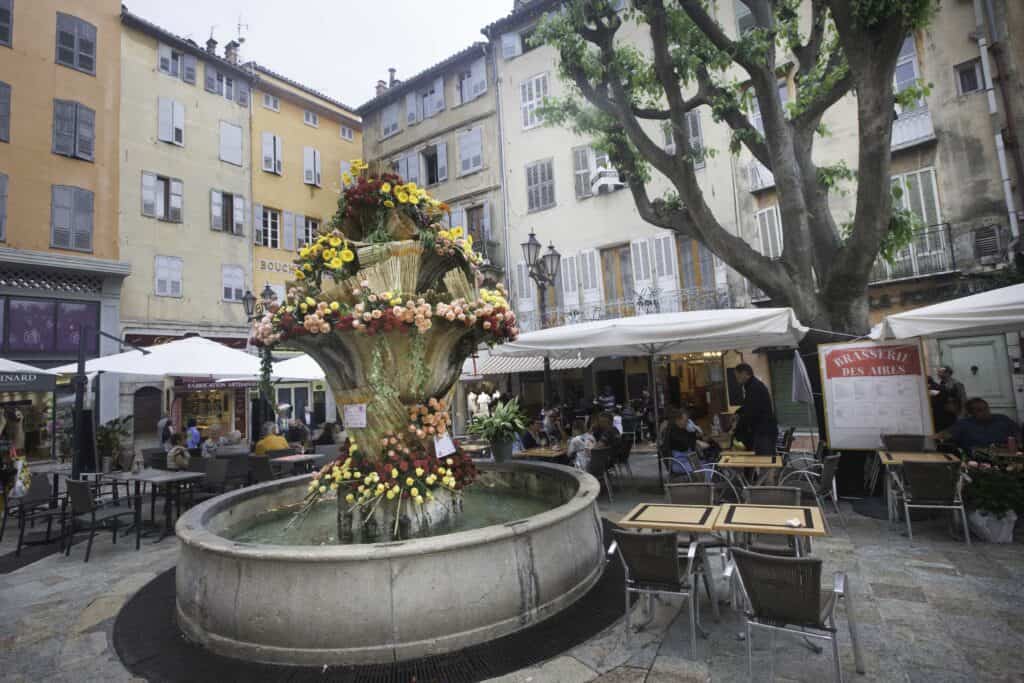 Dine Year-Round At Outdoor Cafés
Enjoy a café au lait or a glass of rosé, in one of Grasse's charming squares while you soak in the local culture. 
Explore These Quaint Winding Streets
Take a stroll down the winding streets of Grasse's town center as sunlight streams in from above. 
Villa 
des Parfums is Conveniently Located Near the Heart of Grasse Town Center
Our convenient location will make your stay in Grasse worry-free.
Home of the Rose de Mai Festival
Every year in May, the streets of Grasse are flooded with flowers and fanfare to celebrate our rich history of perfume and local floral agriculture. 
Inquire about our Rose Festival Packages when you book your stay!
Ready to Book Your Stay?
Inquire today before we're fully booked for your dates!
Packages for Tours & Sightseeing
We Arrange Private Tours & Experiences, Customized to You
Whatever you dream your for your stay in Grasse, we can create a customized tour or experience for you. 
Private Airport Transfers
Perfume Creation Workshop
Private Sightseeing Tour in Cannes, Nice, & Other Towns
Poolside Manicure and Pedicure
In Home Catering or Private Chef
Book our VIP Perfume Creation Workshop
Take full advantage of staying in the world capital of perfume by booking a private tour and workshop at a perfume atelier. You can soak up the rich cultural heritage of perfume-making and even create a signature scent to take home!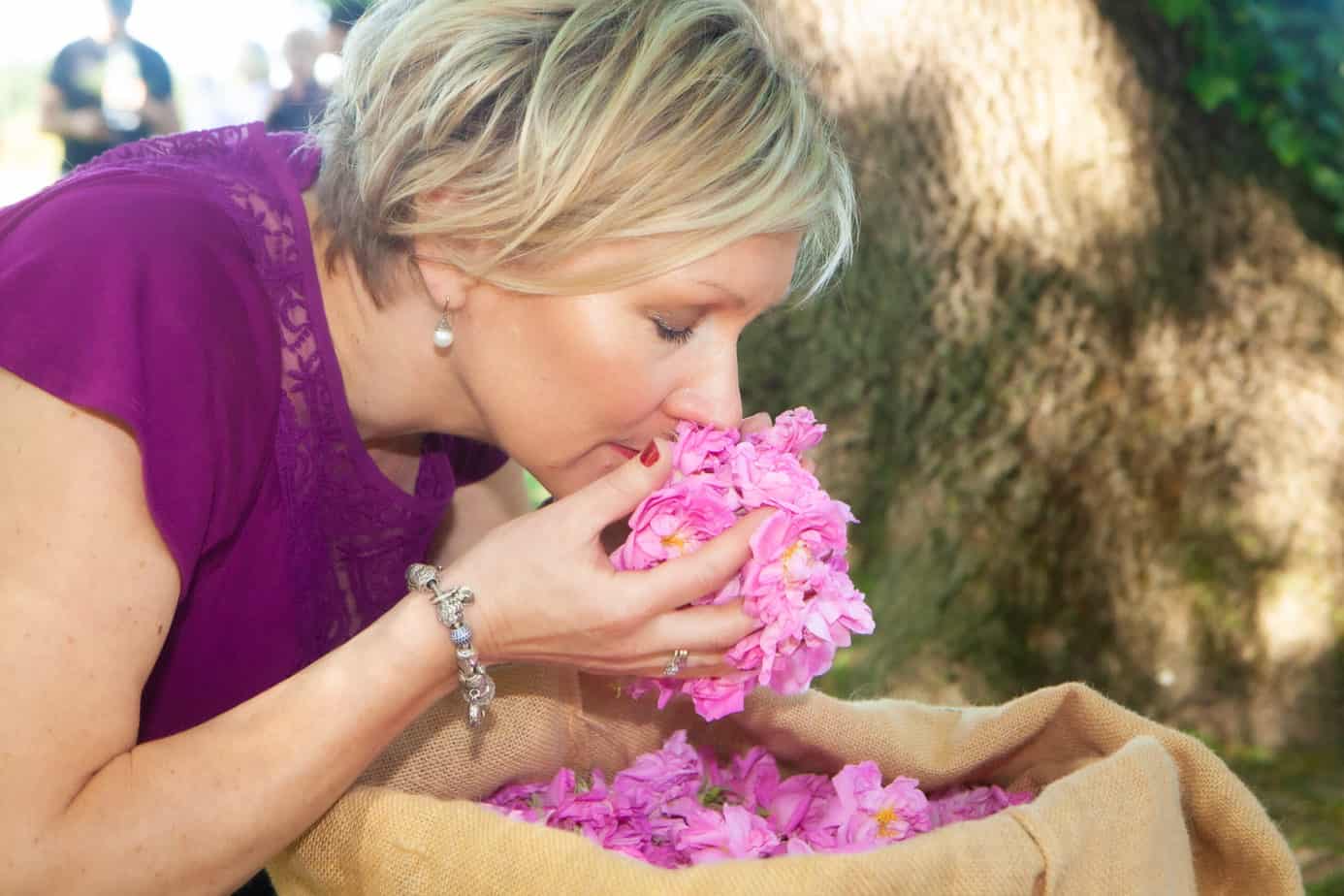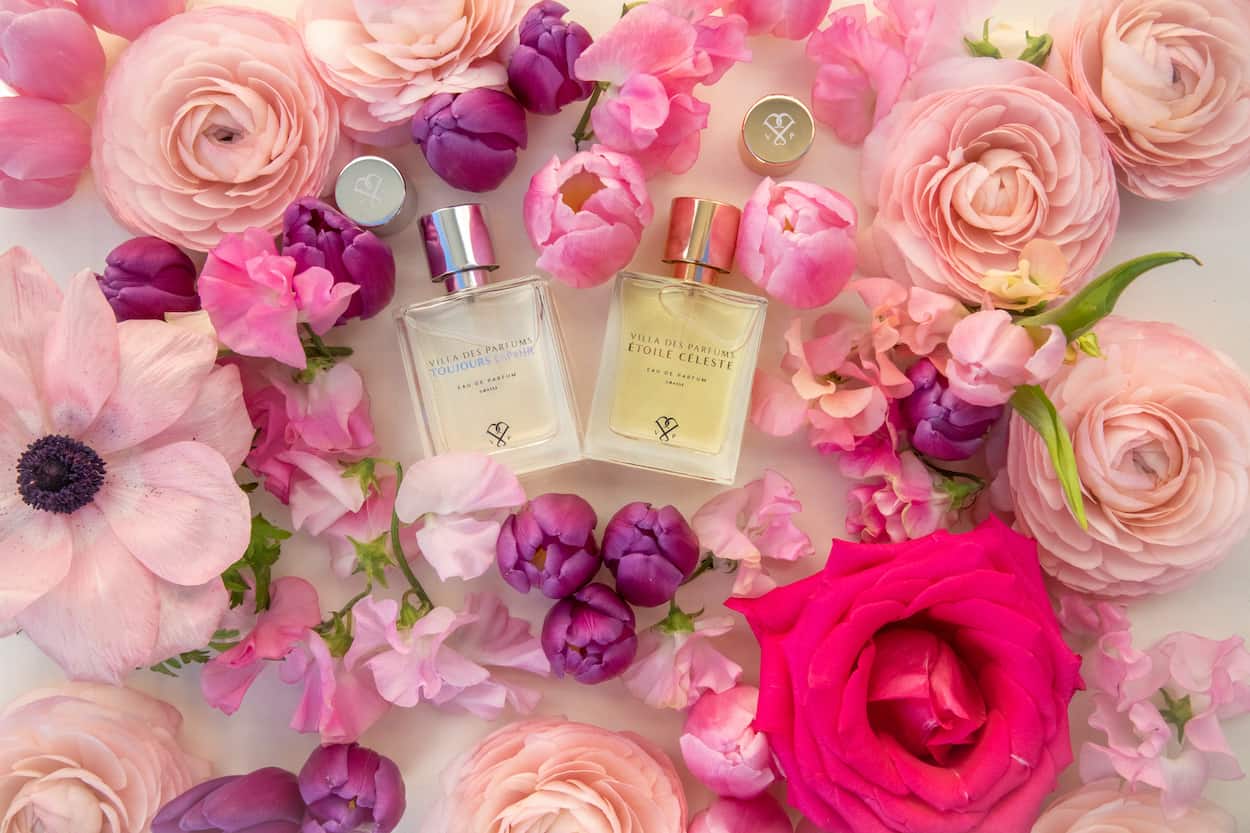 Take Home the Aroma Of the Mediterranean
Purchase Our Hand-Crafted Fragrances
Villa des Parfums is also a luxury perfume brand! Our small batch fragrances capture the native plants and flowers of our Mediterranean context, with notes of rose, jasmine, orange blossom, violet, bergamot, and other sensuous notes. 
Bonus: Proceeds from your purchase help fund our work in the community with at-risk children and teens.