If you've come across the 'about' page on our website, you'll know that Villa des Parfums is a Social Enterprise.  So what exactly does that mean?!  It means that the money you're spending on your stay at Villa des Parfums is directly benefiting underprivileged children and their families in Grasse.  By choosing to stay at Villa des Parfums, you're actually changing their lives….and impacting their future….as you enjoy the incredible luxury and take in the spectacular views!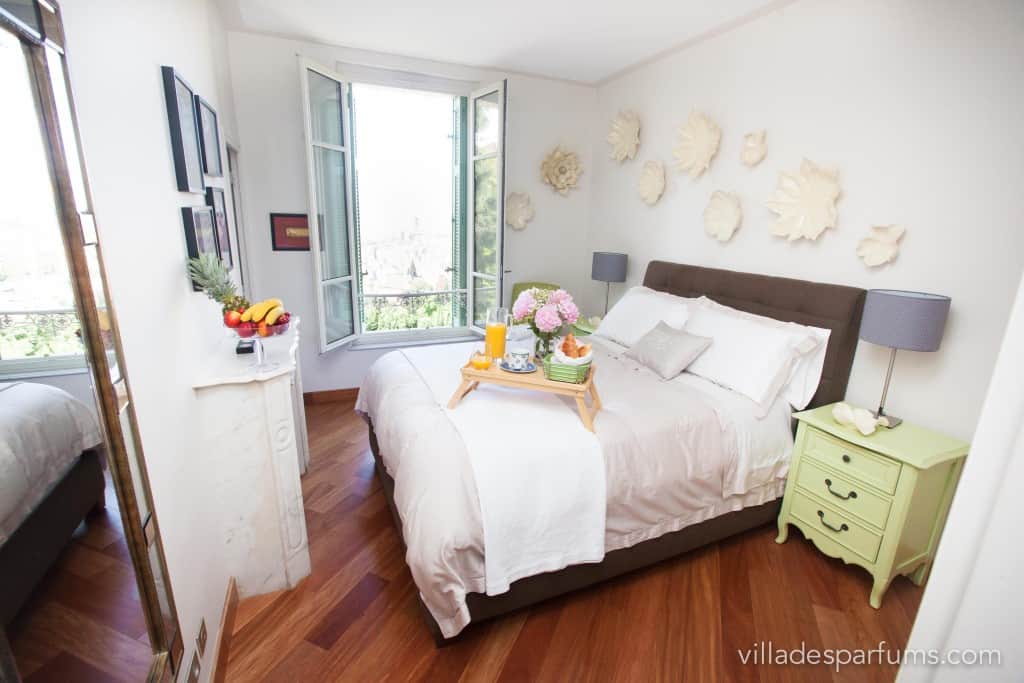 While tens of thousands of tourists flock to the Perfume Capital every year to learn about the fascinating secrets of the perfume industry and to explore the town's well-known history and beauty it may seem surprising that crippling poverty lurks beneath the polished facades.  After moving to Grasse in 2008, Vincent and I were deeply impacted as we personally witnessed the outrageously inadequate living conditions of many families and we were deeply concerned by the extreme precarity that many children were facing in their daily lives.
In 2008 as we observed the huge challenges and devastating impact of poverty on so many young people in our newly adopted town, we wondered how we might make a difference.  That year we founded Parfums de Vie (Fragrance of Life) a local charity whose goal is to improve the lives and opportunities of children and their families through a variety of educational opportunities.
Parfums de Vie has established Homework Clubs, Kids Clubs and Youth Groups that are committed to breaking the cycle of failure, delinquency and poverty through providing the necessary support and tools that kids need to make it at school and in life.  We are convinced, as Nelson Mandela famously said, that "Education is the most powerful weapon which you can use to change the world."  When you don't have a desk or a chair or a quiet space at home to work, when your parents are illiterate, when your single-Mom is just struggling to survive and somehow put the next meal on the table, when you're expected to look after your younger siblings, when (in some extreme cases) your electricity has been cut off or there's no running water, when some of your teachers display prejudice because of your foreign sounding name or the color of your skin, the odds are most definitely stacked against you and the chances of succeeding at school and finding a way out of poverty are more than slim.
The Parfums de Vie Homework Club is located on Avenue Thiers and is open from 2pm – 7pm Monday – Friday.