A Grasse, c'est la Vie en Rose!
One of my absolutely favorite things about springtime in the Perfume Capital is the annual Rose Festival, when the streets of Grasse are adorned with tens of thousands of Roses!   Every year I look forward to this fragrance-filled event, when our beautiful town is bedecked with incredible displays and bouquets of roses everywhere you turn; it's a spectacular feast for all the senses!
2015 marks the 45th year of this annual rose celebration, where competing horticulturists put their stunning creations on display for the public to admire.  During the ExpoRose weekend you will experience Grasse in all it's radiant glory as it honors the Rose and remembers the unique history of the beautiful bloom whose destiny has been intimately intertwined with the perfume town for centuries.
There's many events, all related to roses of course, taking place during the ExpoRose weekend, so as well as admiring and smelling roses and learning all about them too, you can also taste them, in many delectable forms and even drink them in rose cocktails!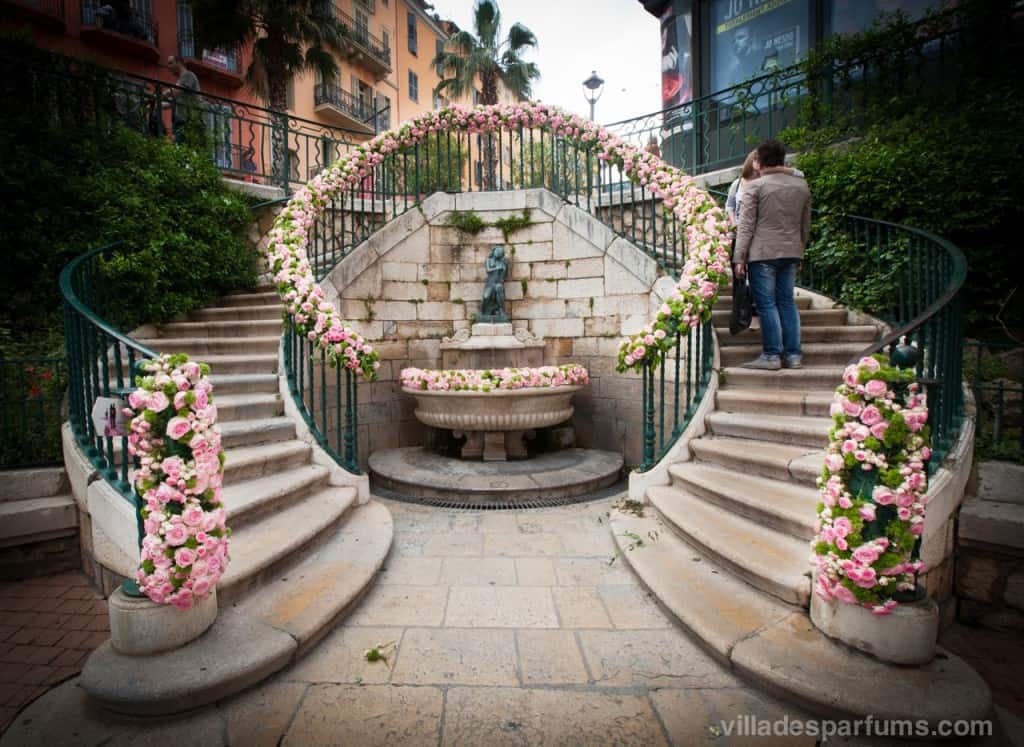 So if you love roses, enjoy perfume and appreciate beauty, or just fancy a few days in the sunshine on the Cote d'Azur, come and experience the splendor of the Perfume Capital during the festivities of the ExpoRose weekend, you won't be disappointed!