At different seasons in our lives, Vincent and I have had our favorites dates. Back in the day when we were first married (circa 1999) and living in Glasgow, Scotland, our favorite Friday night date was taking a picnic to the cinema! We used to bring wine, glasses and all kinds of lovely treats that we would enjoy while we watched the movie! It was so much fun! I think the people sitting around us thought that we were crazy, or maybe they envied our carefree spirit, but it was my unconventional French husband's initiative that encouraged me not to worry about what other people might think or trying to be 'normal'. During those early days, our wee Friday night tradition became the highlight of our week.
These days, our favorite date is still quite unconventional, I like to call it 'The Alternative Triathlon.' We do our 9k circular run around the Cap d'Antibes (it's spectacular!) swim in the Mediterranean at our favorite beach, which even in the height of summer is fairly quiet and then enjoy a picnic as we watch the sun go down.
I'd never have imagined a few years ago, that given the choice of getting a babysitter to go out for a romantic dinner, I would actually prefer to go running, with our boy in the BOB Stroller or on his bike, and to repeat our favorite ritual: run, swim, sunset, picnic!
Of course more often, we just do 'The Biathlon Option': run and swim, as organizing a picnic isn't always as easy as it sounds. However, a few weeks ago, famished after our run and swim, no picnic with us, we decided to call Mister Pizza in Juan les Pins. We told them which beach we were on, (Plage du Graillon beside the Diving School, Côté Plongée) and asked if they could deliver to us, right here on the beach?
'No problem' they replied. In 30 minutes, they brought us pizza, drinks and salad, right to the beach! It was heavenly. This might become my new favorite date!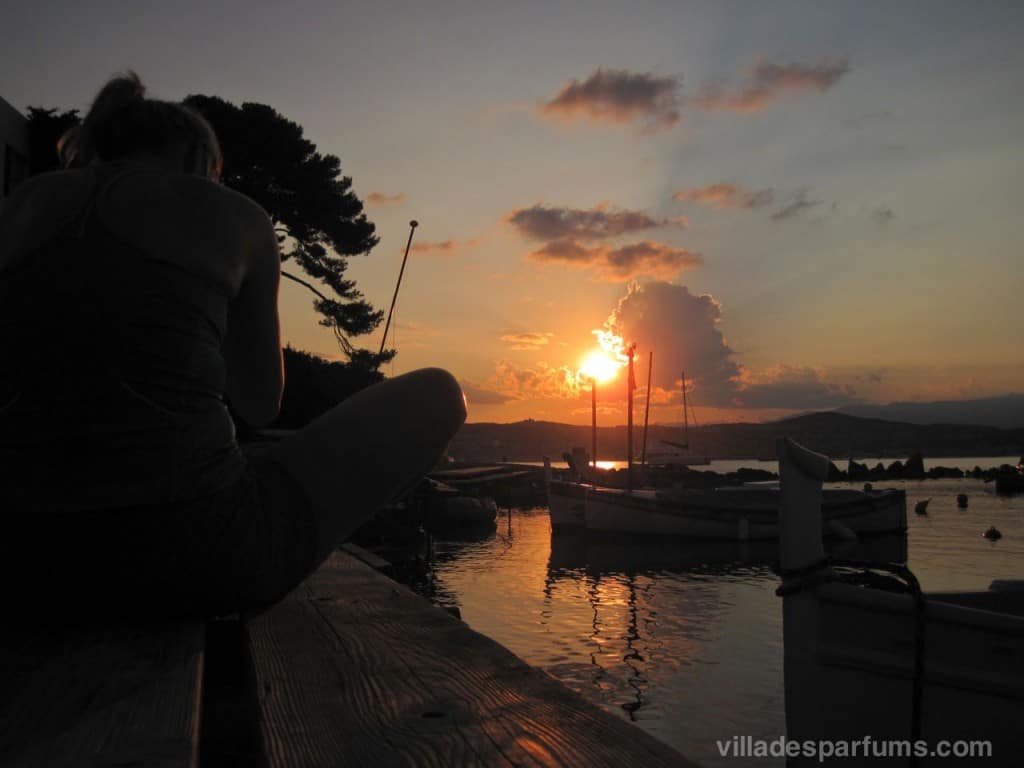 Where to Park?
'Parking du Graillon' situated at Boulevard Marechal Juin/Boulevard JF Kennedy, 06600 Antibes
Pizza Delivery to the beach:
Mister Pizza, Juan Les Pins, Tel: 04 93 33 30 10  http://www.mister-pizza.com
Plage du Graillon
http://www.coteplongee.com/en/sites/graillon_area_en.html
Where to stretch post run?
Plage de l'Olivette, Cap d'Antibes