Something else that is becoming my new-normal, is the glorious Mediterranean produce in the Villa des Parfums garden, which despite our minimal gardening enterprise, is apparently flourishing.  Lemons galore and oranges (yes – we have oranges) thrive under the Mediterranean sun and all winter long I freshly squeeze juice from our own homegrown citrus fruits!  As you can imagine, wandering out to our trees in pyjamas, choosing and squeezing oranges before school is a daily practice unthinkable for a Scot!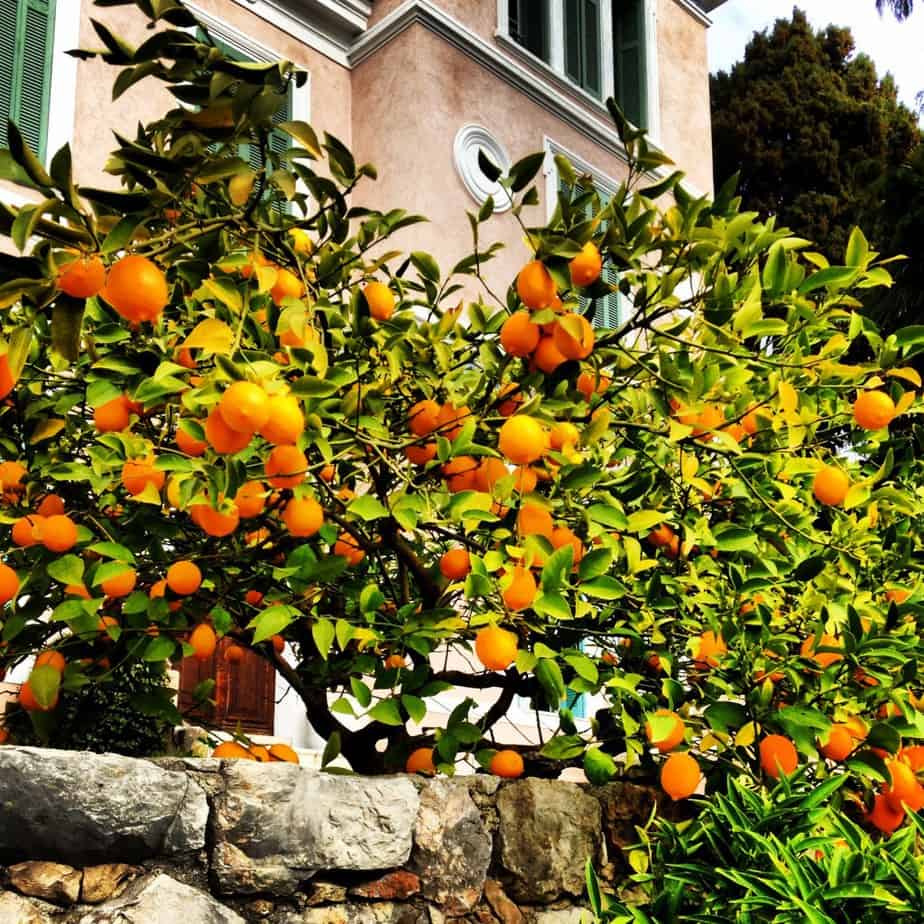 The joy of eating fruit and veg 'in season' makes sense in a Mediterranean climate. Here without making an effort, we always eat local produce and only when it's in season. So the ONLY time when you can get clementines is during the winter months. The ONLY time that you can find strawberries and melons is in the summer. Grapes and fresh figs are September. Cherries and apricots are in late Spring.
We eat our homegrown tomatoes all summer and into the autumn. I love that we can look forward to each fruit and vegetable season and adjust our menus accordingly. And I especially love when it's grown right here, in the Villa des Parfums garden!